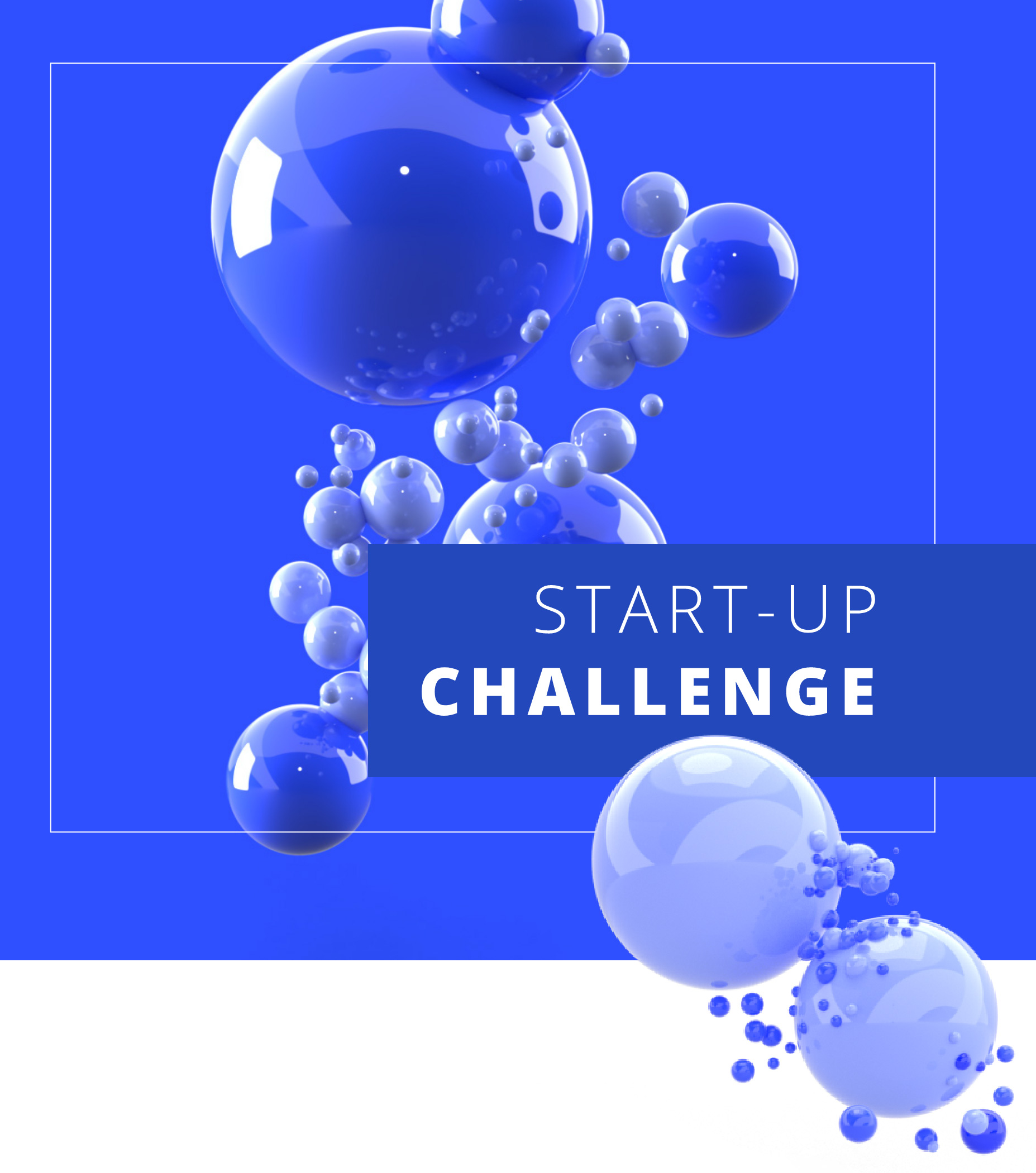 Start-up Challenge – that is how you start a business!
This year's edition of Start-up Challenge saw almost 250 entries.
The jury faced a difficult task of selecting the best idea. Among them were an app to manage "use by" dates of products, an educational 3D print ecosystem, a solution enabling to create particles that selectively bond in nuclei of cancer cells and might be used as drugs transporters, a system enabling treatment of asthma and COPD that has evolved from breath-controlled games, a subscription for pet health care and many, many others.
We are presenting 100 most interesting start-ups that entered Start-up Challenge in 6 categories. Eighteen of them made it to the final stage and competed in front of the audience of the largest business event in Central Europe – the European Economic Congress and European Tech and Start-up Days – gathered in the International Congress Centre in Katowice as well as viewers following the LIVE coverage of the competition on computers, tablets and smart phones, thus increasing chances for a company to attract an investor or a business partner and catch the interest of the media.
Here is the shortlist of Start-up Challenge 2020 and 6 winners in particular categories:
BUSINESS PROCESSES. Management, business intelligence, ICT, cybersecurity, logistics, and HR

AIA
Banacha Street
BIGDATABOX
Blockchain Development Foundation
Digital Fingerprints
Fincastly
Grow Uperion S.A.
Holo4Labs
ICsec S.A. – winner in the category 
MC2 Innovations Sp. z o.o.
PragmaticAD
Segmetric
Semoni Sp. z o.o.
Staffly
TakeTask
VR-Learning
WEKTOO

CLIENT & LIFESTYLE. Retail, customer experience, e-commerce, fintech, edutech, gaming, sport, and the leisure industry

COGG Coffee
Dietly.pl
doorie.io
ePeer
Gamehag – winner in the category 
GetDressed
GGPredict Sp.z.o.o.
Heavy Kinematic Machines Sp. z o.o.
Iconic Art Spirit Sp. z o.o.
Lanpocket
Mirror Investment Sp. z o.o.
Monethero
ultronAR
Skriware
Wavy
Whatto
Xploria
Yosh.AI
Zajęcia Domowe
ZweryfikujFirmę.pl
THE ENVIRONMENT. Environmental protection: technologies for climate, organic farming, smart energy, the use of raw materials, and waste recycling

BIO-FILMS
Biostra
DAC
DEHT S.A.
EcoTech System
Hugo Green Solutions
Intelligent Hives
Listny Cud
Maizo
NataLab Sp. z o.o. – winner in the category 
Planet Heroes
Plantalux
Power Maize Sp. z o.o.
RAS Technologies
SmartHive
Smartta Sp. z o.o.
SOLHOTAIR Sp. z o.o.
T-Master
Trashstock
WAAM Sp. z o.o.
WaxyPack

HEALTH & BIOTECHNOLOGY. Medicine, health, medical technologies, pharmacy, and biotechnology

AIDA Diagnostics
Bio ActiW
BIOmesh Sp. z o.o.
BioMinds Healthcare
Biotts – winner in the category 
BRAINCURES
Breather One
CelVet s.c. Monika Jezierska, Monika Marczak
CUSTOMY
DEBN
Deventiv Sp. z o.o.
ENforce Medical Technologies Sp. z o.o.
Genegoggle
H'ability
Healthly
HigoSense
Instytut Biotechnologii i Medycyny Molekularnej
Mediprintic Sp. z o.o.
Med-One
MEDORION Sp. z o.o.
MedTransfer
NEUROPLAY
PETHELP
Protein Capture Science
Rekuperator 4.0
uPacjenta
Warmie
Zabezpieczenie Endoprotezy Stawu Biodrowego
NEW INDUSTRY. Industry 4.0, robotics, automation, production systems, new materials, and the space industry

A4BEE
AI BUSTERS Sp. z o.o.
Ai Factory
AR Solutions
DBR77
FrostX
InnerWeb
Panamint
PROA Technology
Progresja Space – winner in the category 
Proteco Machines Sp. z o.o.
Skycrops

TRADITION & MODERNITY. Traditional industry, the energy industry, telecommunications, transport, and construction

EASYFOOTINGS
KPMP – winner in the category 
Silencions Sp. z o. o.
VELL
The winners were selected and awarded during an award gala of the European Tech and Start-up Days on September 3rd 2020.