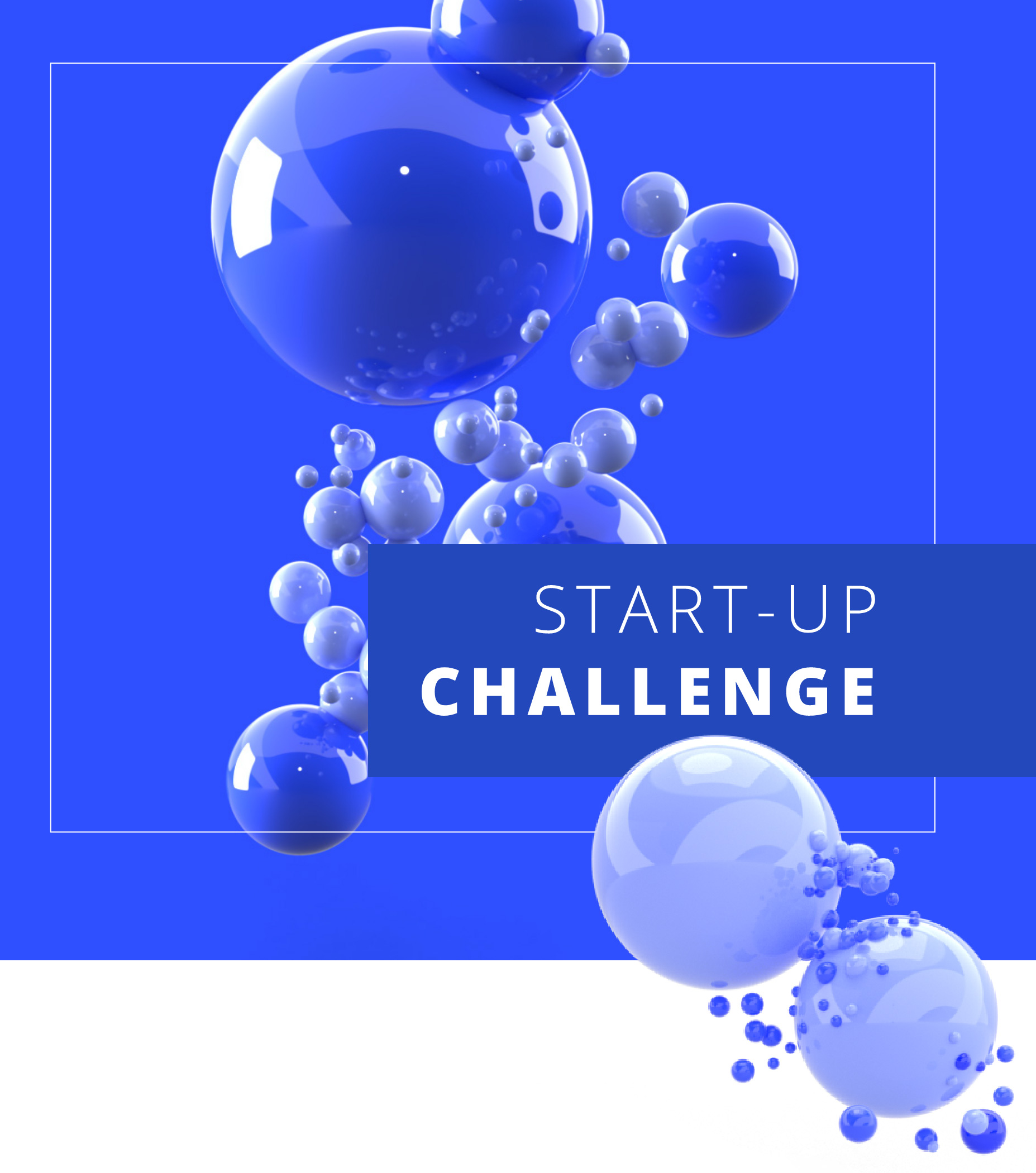 Start-up Challenge 2020
During the European Tech and Start-up Days, we will select the winners of the Start-up Challenge competition for the fifth time. In 2019, a record-breaking number of nearly 300 start-ups from several continents joined the competition. Among the 100 businesses that were selected to present themselves in the Start-up Alley at the European Start-up Days, there were ideas originating from Belarus, Germany, Poland (the majority of them), Hungary, the UK, and the USA. Among them, there are business ideas including: software robots and chatbots – including those that will support people with problems such as addictions; solutions based on drones, augmented reality and machine learning; tools for automatic data analysis; charging infrastructure for electric vehicles; medical solutions; an application that will navigate the blind and visually impaired; solutions that will enable people to live in a smog-free atmosphere; solar devices; and many others.
'The European Start-up Days is the driving force for start-ups entering the market. As finalists of the competition, we had the opportunity to showcase our product to hundreds of people and present ourselves on the start-up stage, as well as to confront our Umownik with the needs of big business. Today, we have already gone two steps further: our network of contacts has expanded and the recognition of our brand has increased. Most importantly, however, people are now aware that creating, negotiating and entering into contracts online is already possible', said Bartłomiej Majchrzak from the Umownik start-up.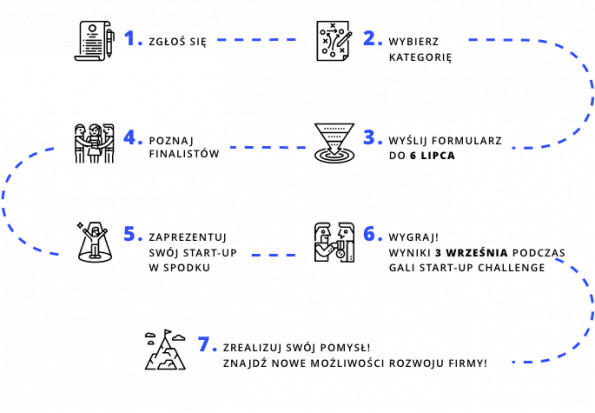 How can you benefit from taking part in the Start-up Challenge?
The European Start-up Days has become one of the most interesting events combining innovative business with entrepreneurs, investors and experts, who are participants of the European Economic Congress. This is the only opportunity of its kind to attract an investor or a business partner from among thousands of entrepreneurs with capital, who are ready to invest in innovative ideas, as well as to have one's day in the traditional media and stand out in social media.
Applications
Are you developing your business? Do you have an innovative idea? Or maybe you want to attract an investor or investment funds? Apply for the Start-up Challenge, introduce yourself to the business world, and interest potential partners in your solution. Maybe it is your innovative path that corporations or financial markets are looking for?
Choose a category
NEW INDUSTRY

Industry 4.0, robotics, automation, production systems, new materials, and the space industry

THE ENVIRONMENT

Environmental protection: technologies for climate, organic farming, smart energy, the use of raw materials, and waste recycling
TRADITION & MODERNITY

Traditional industry, the energy industry, telecommunications, transport, and construction

HEALTH & BIOTECHNOLOGY

Medicine, health, medical technologies, pharmacy, and biotechnology
BUSINESS PROCESSES

Management, business intelligence, ICT, cybersecurity, logistics, and HR

CLIENT & LIFESTYLE

Retail, customer experience, e-commerce, fintech, edutech, gaming, sport, and the leisure industry
Fill in the form
The first step to success is to fill in the form. Please keep the competition rules in mind: Your start-up's market activity cannot exceed five (5) years, and your business should offer an innovative product, technology or business model, or an optimised existing process, matching one of the six (6) industry-specific categories of the competition.
Applications will be accepted until 6 June 2020.
Download:
Start_up Challenge - FORMAL APPLICATION ASSESSMENT FORM
Start-up Challenge - COMPETITION TERMS AND CONDITIONS
Start_up Challenge - INSTRUCTIONS ON HOW TO FILL IN THE APPLICATION FORM
Start_up Challenge - SUBSTANTIVE APPLICATION ASSESSMENT FORM
Announcement of the results of the competition and presentation of awards will take place at a gala during the European Tech and Start-up Days at the Spodek Arena on 03 September 2020.